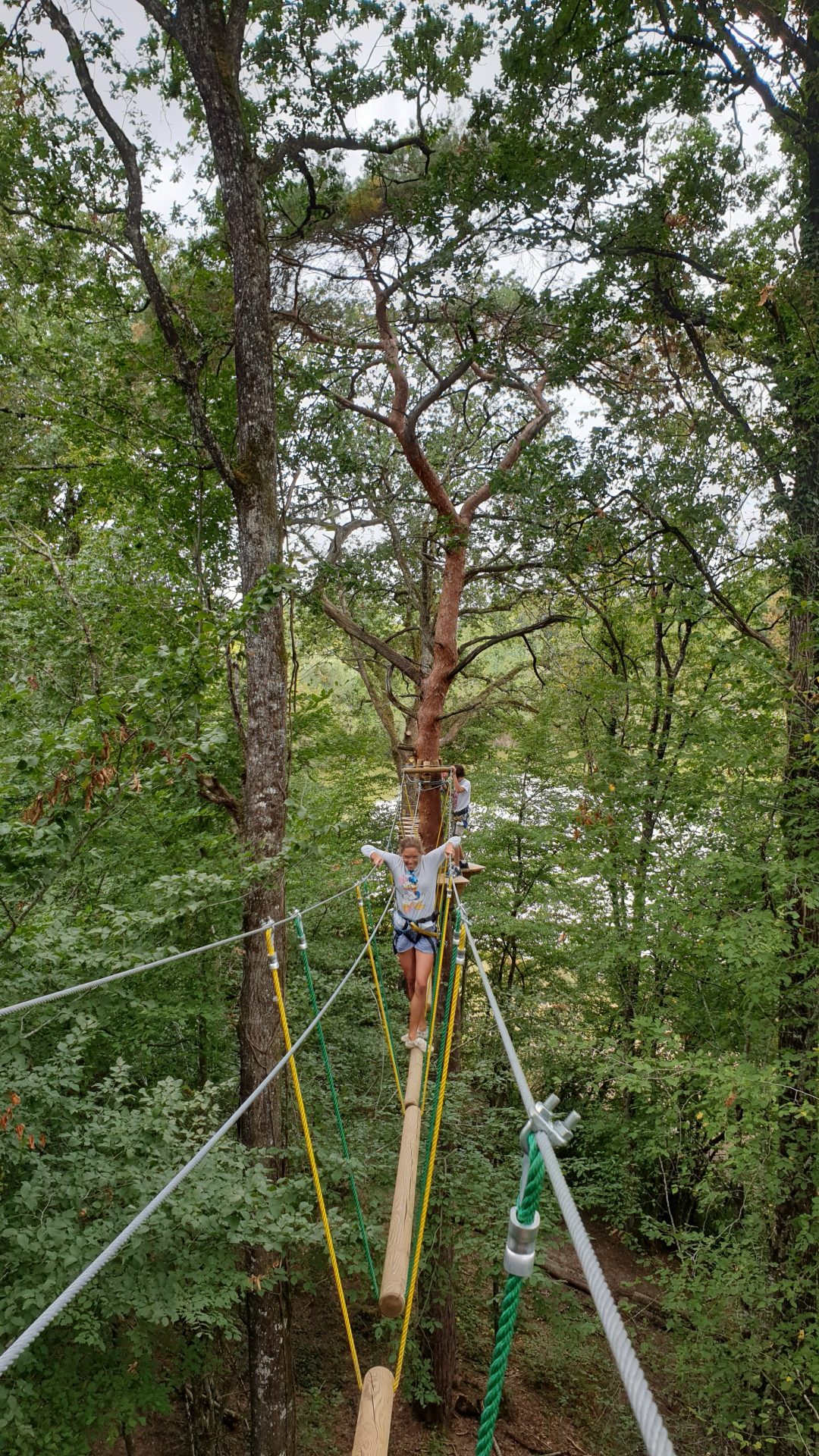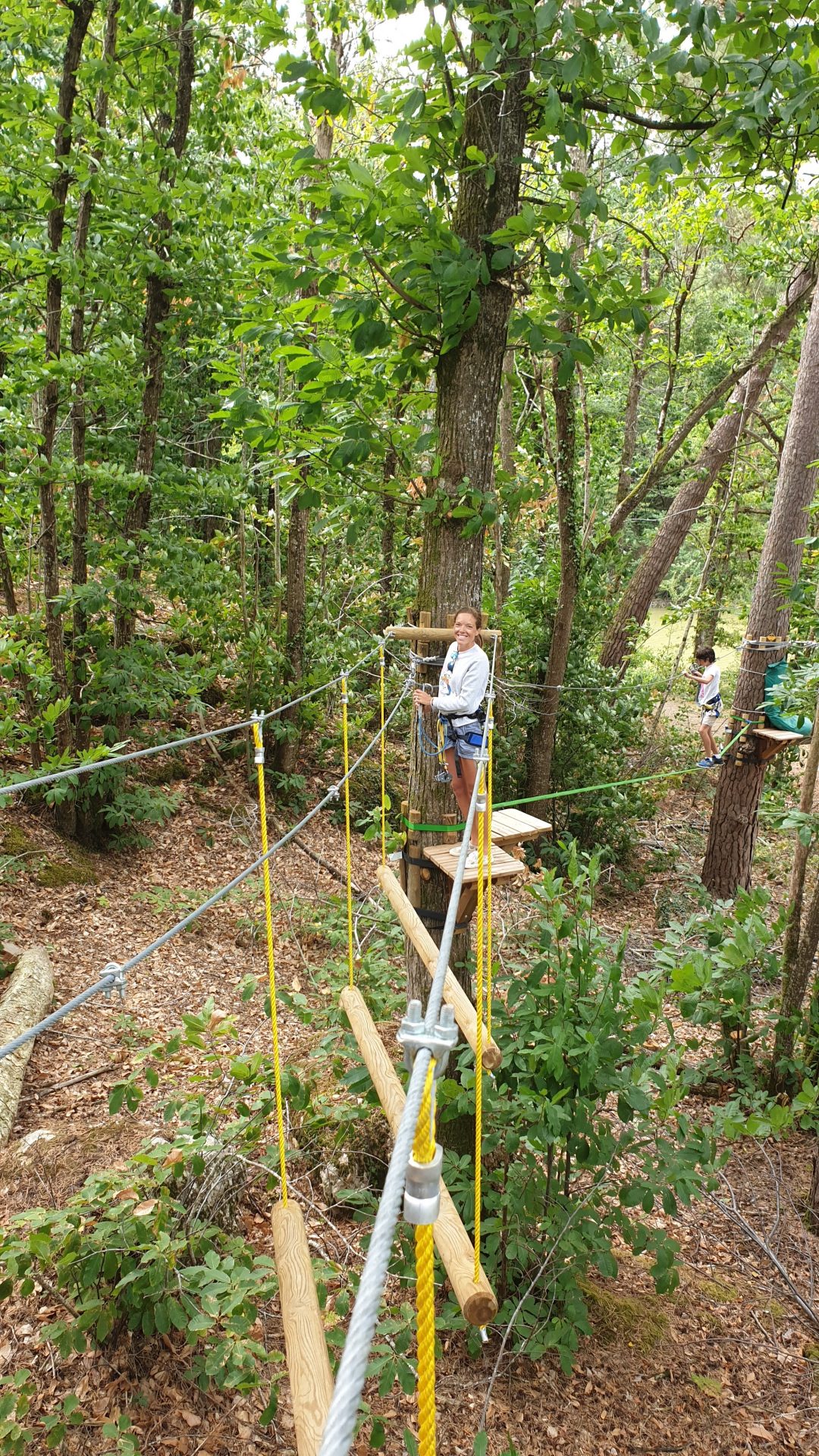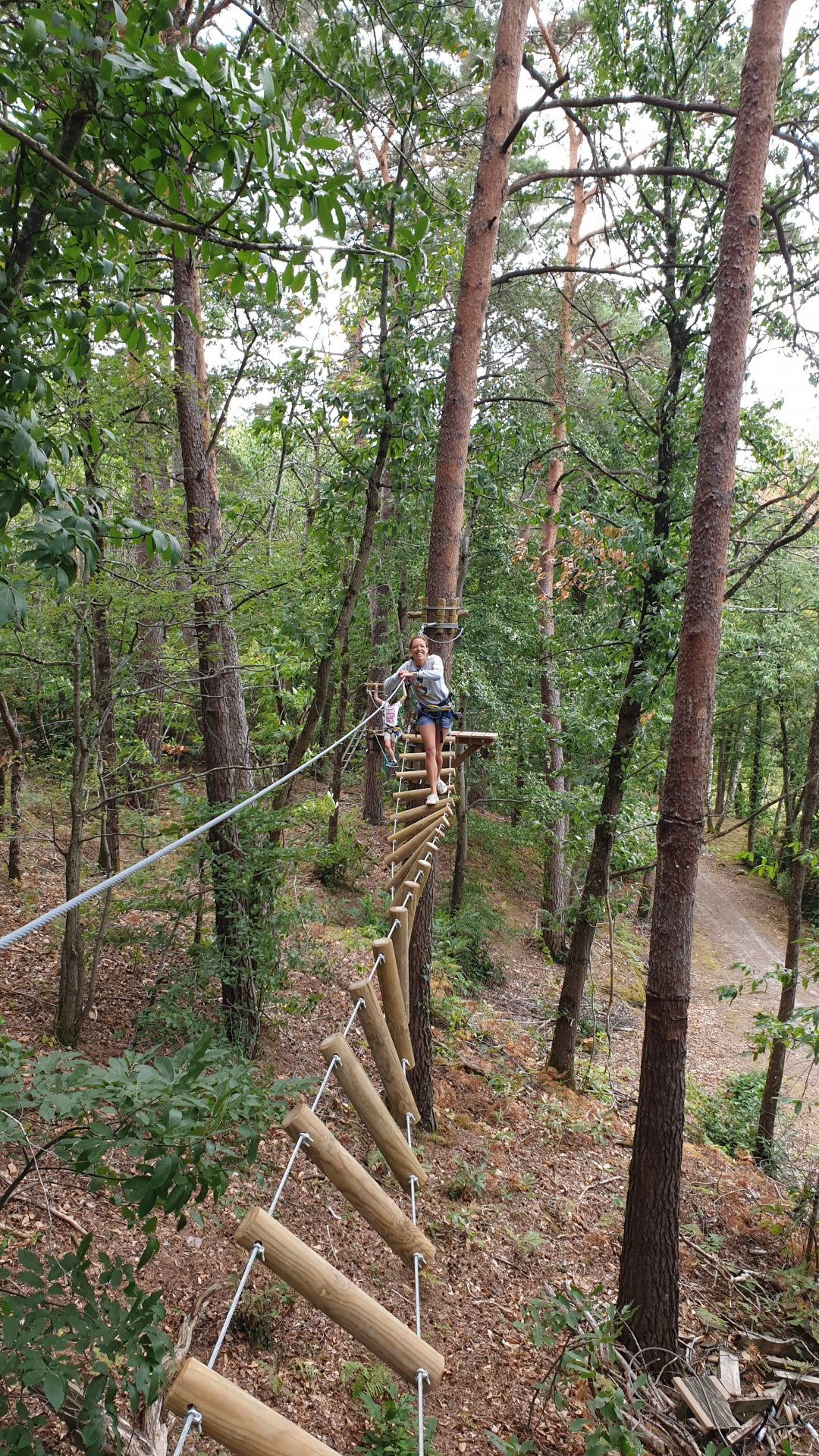 Tree climbing course
Our grand tour will take you on an extraordinary journey…in trees!
There are 3 tracks:
From the age of 5, your children can try their hand at our yellow course on the ground;
For the more adventurous, our Blue Trail will take you into the treetops in the remote corners of the forest;
For the more athletic, our Red Route offers a series of challenging stations to traverse.
Before setting off on this new adventure, you will be welcomed by a specialist instructor who will provide you with all the necessary equipment, including a harness and carabiner.