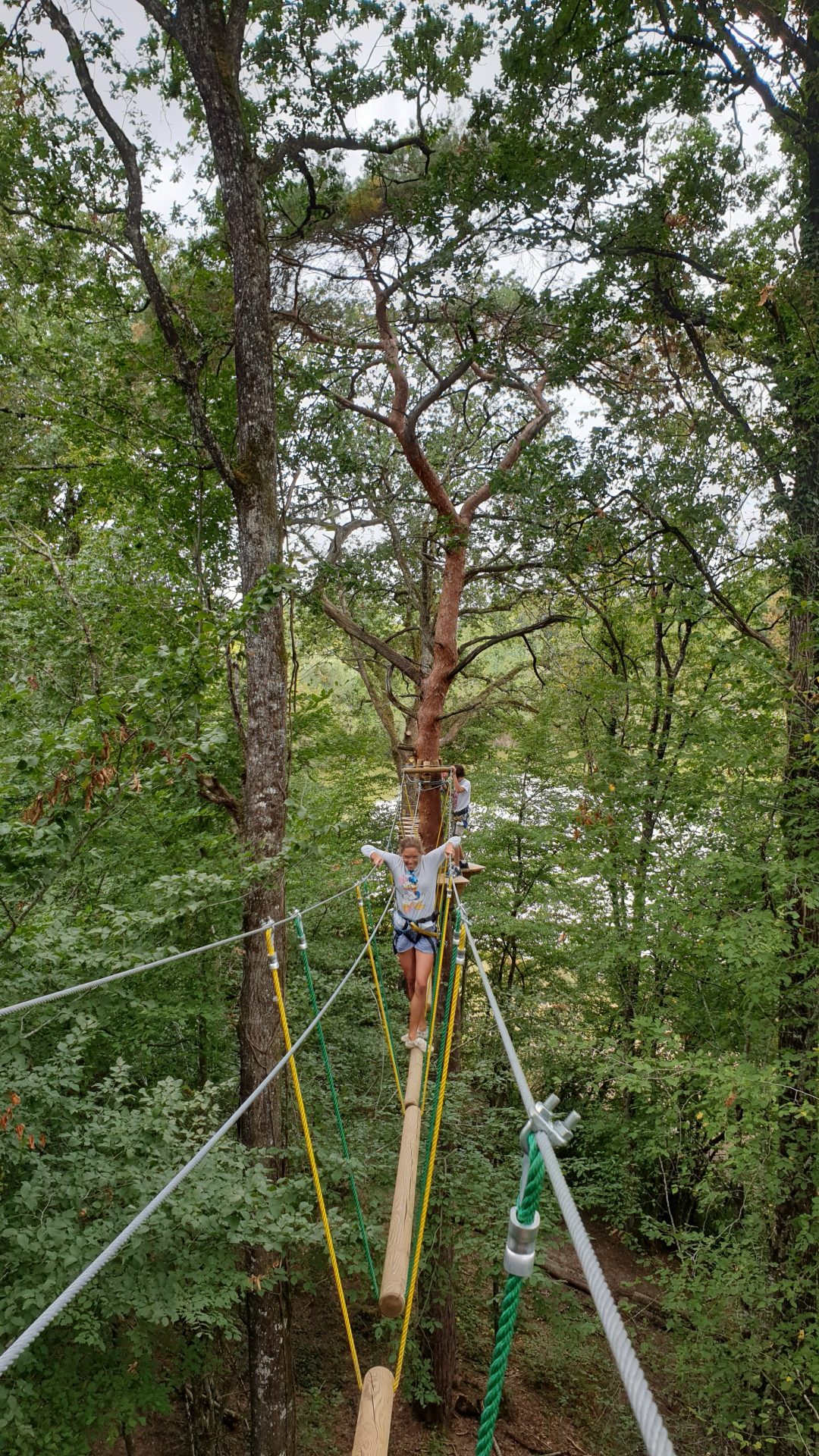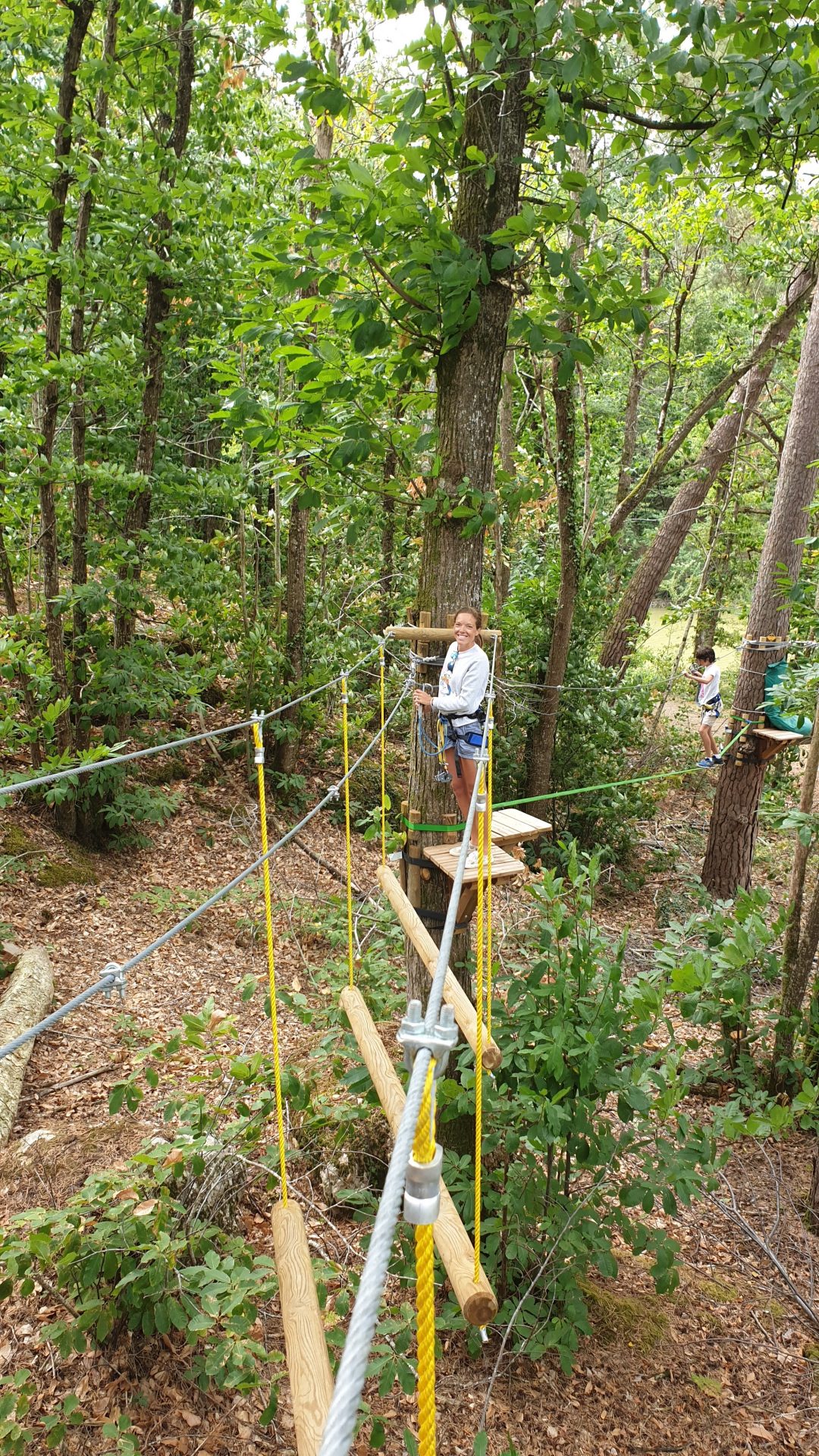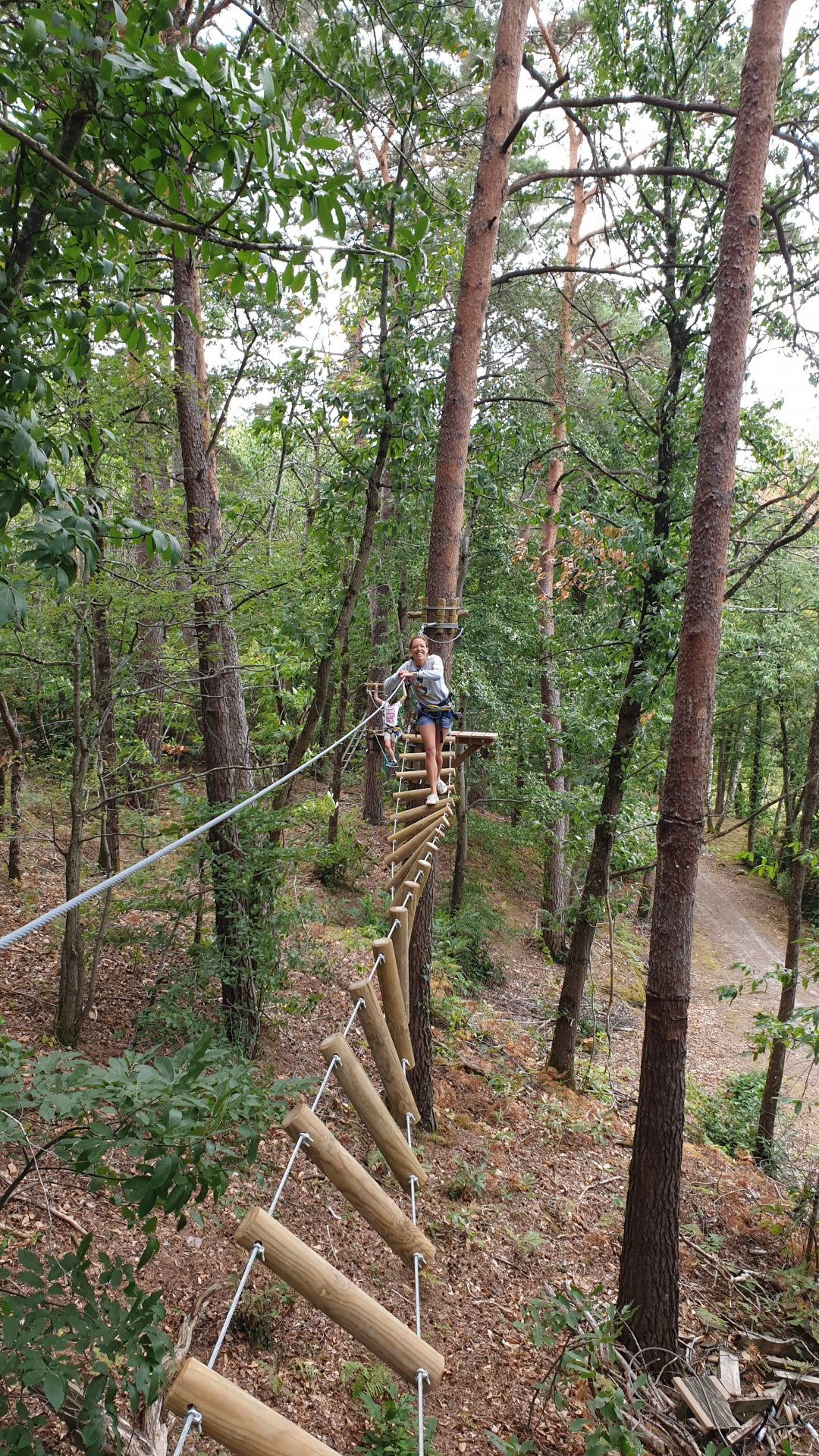 Adventure park
04/07/2022

Tree climbing course
Opening in July and August subject to finding a seasonal…
We regret not being able to open the adventure course for the moment, having not found a qualified sports animator for this position.
We will keep you informed as soon as possible.
This course will take you over the lake and through the forest, from tree to tree!
There are 3 tracks:
the yellow track, open to children ages 5 and up to explore with their parents
the blue track (easy), nearly 600 m long including 400 of zip line
and the red (intermediate), nearly 1 km long including 600 m of zip line
You will be under the supervision of a specialized activity leader who will begin the adventure by explaining the safety rules and providing you with all necessary equipment, including harnesses and carabiners.