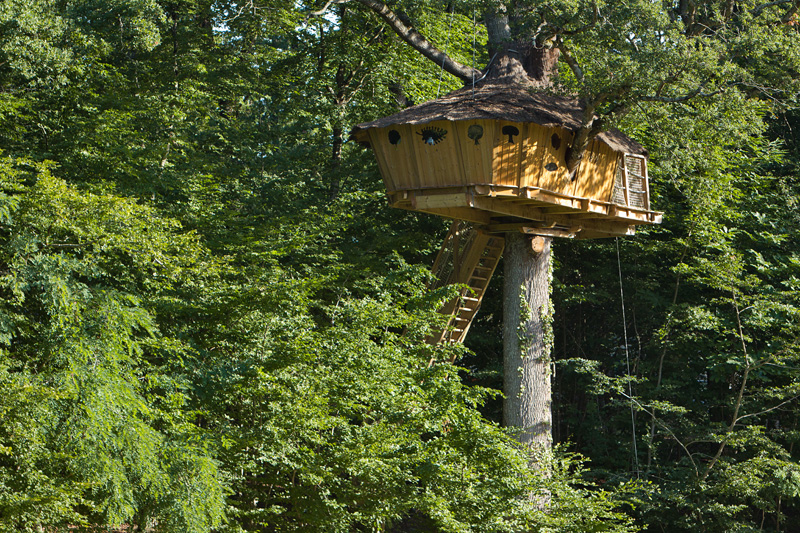 Our holiday rentals in Indre-et-Loire
At our Castel Parc de Fierbois campsite, we have a whole line of luxury accommodations near Tours. So that you enjoy your holiday in the Loire Valley, our 5-star establishment provides:
Enjoy a wide range of quality activities and amenities. In this lush, green setting, spend your days between outdoor activities, swimming in a water park in Indre-et-Loire, the indoor pool and exploring the magnificent Royal Touraine.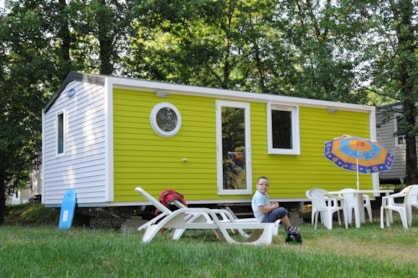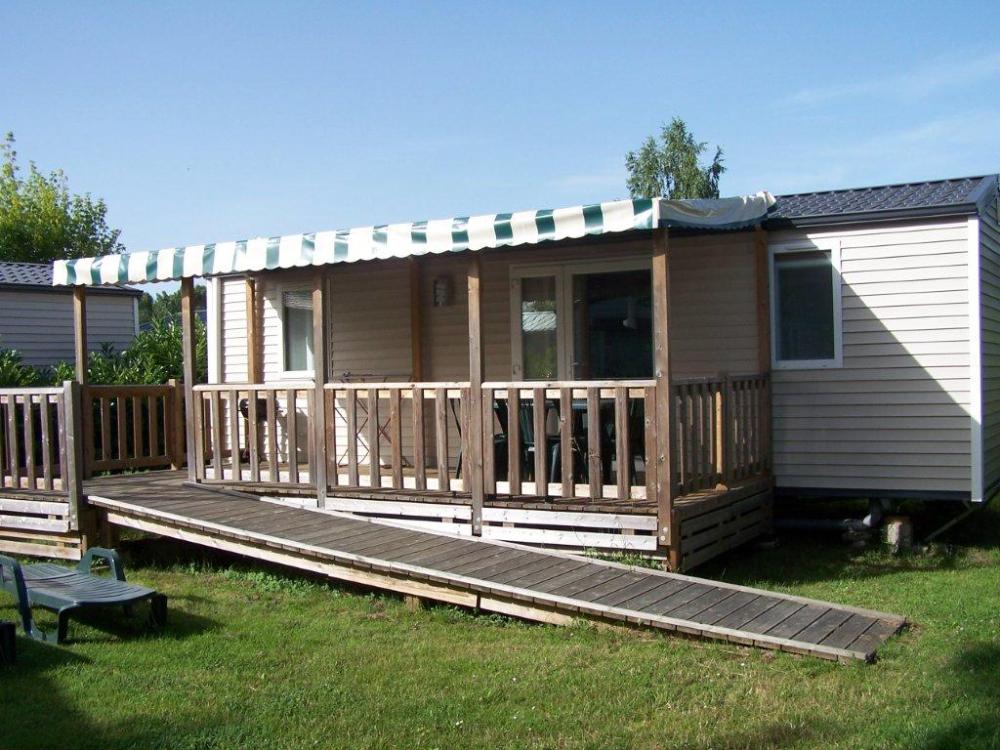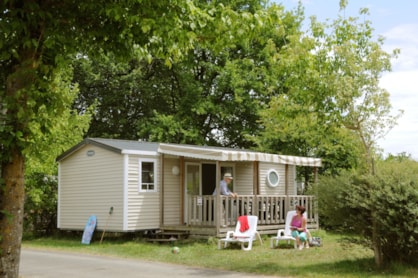 Mobile home rental near Tours
Find a wide selection of mobile home rentals near Tours for a luxury holiday. Our rentals have 2 or 3 bedrooms and can accommodate 4 to 6 people. Modern and tastefully decorated, these mobile homes are designed for maximum comfort during your holiday with friends or family in the heart of Royal Touraine. In addition, you can enjoy this gorgeous natural setting on your deck at our 5-star Castel campsite.
Cabins near Tours in Centre-Val de Loire
Our Castel campsite in Indre-et-Loire also has cabins available for rent near Tours in Sainte-Catherine-de-Fierbois. Our cabin rentals in the center of France can accommodate 4 to 6 people. The cabins are equipped and designed over an area ranging from 32 to 46 m² to give you optimal comfort. Perfect for traveling with family or friends, all you have left to do is choose your favorite! Stay in a natural and restful setting in Parc de Fierbois, a 5-star campsite in Indre-et-Loire.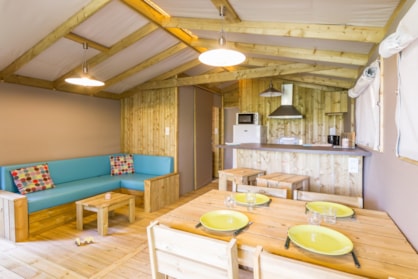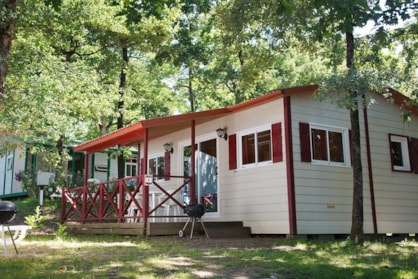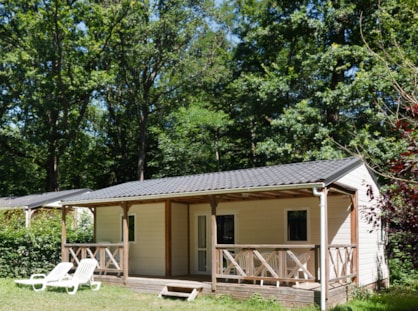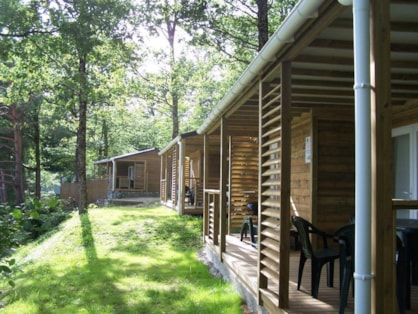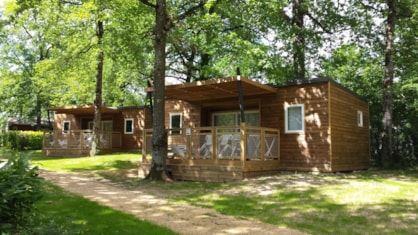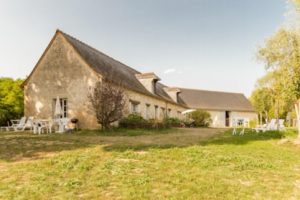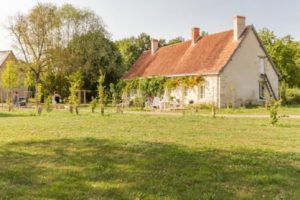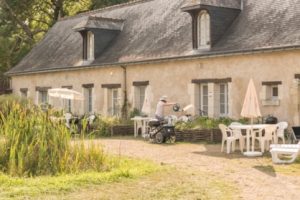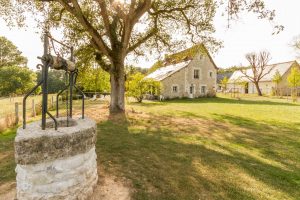 Cottages in Indre-et-Loire
Do you want to feel like you're at home at the campsite? Our cottages for rent in Indre-et-Loire will be perfect for you. They can accommodate up to 10 people and are fully equipped to guarantee you a relaxing trip. It's the perfect compromise! Stay with family or friends in Touraine with many activities nearby.
Holiday in tree houses in Indre-et-Loire
Experience a different kind of holiday with your family or partner near Tours. Our tree houses in the center of France guarantee you a unique experience in the heart of nature. Our tree houses, perched 3 to 7 meters off the ground, provide a unique experience near Tours.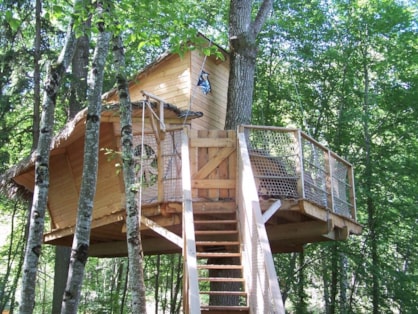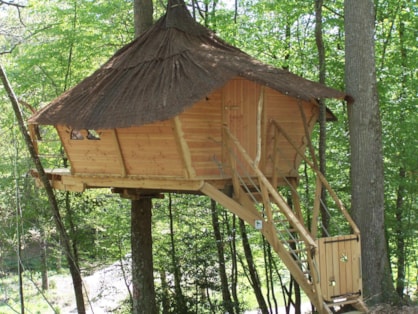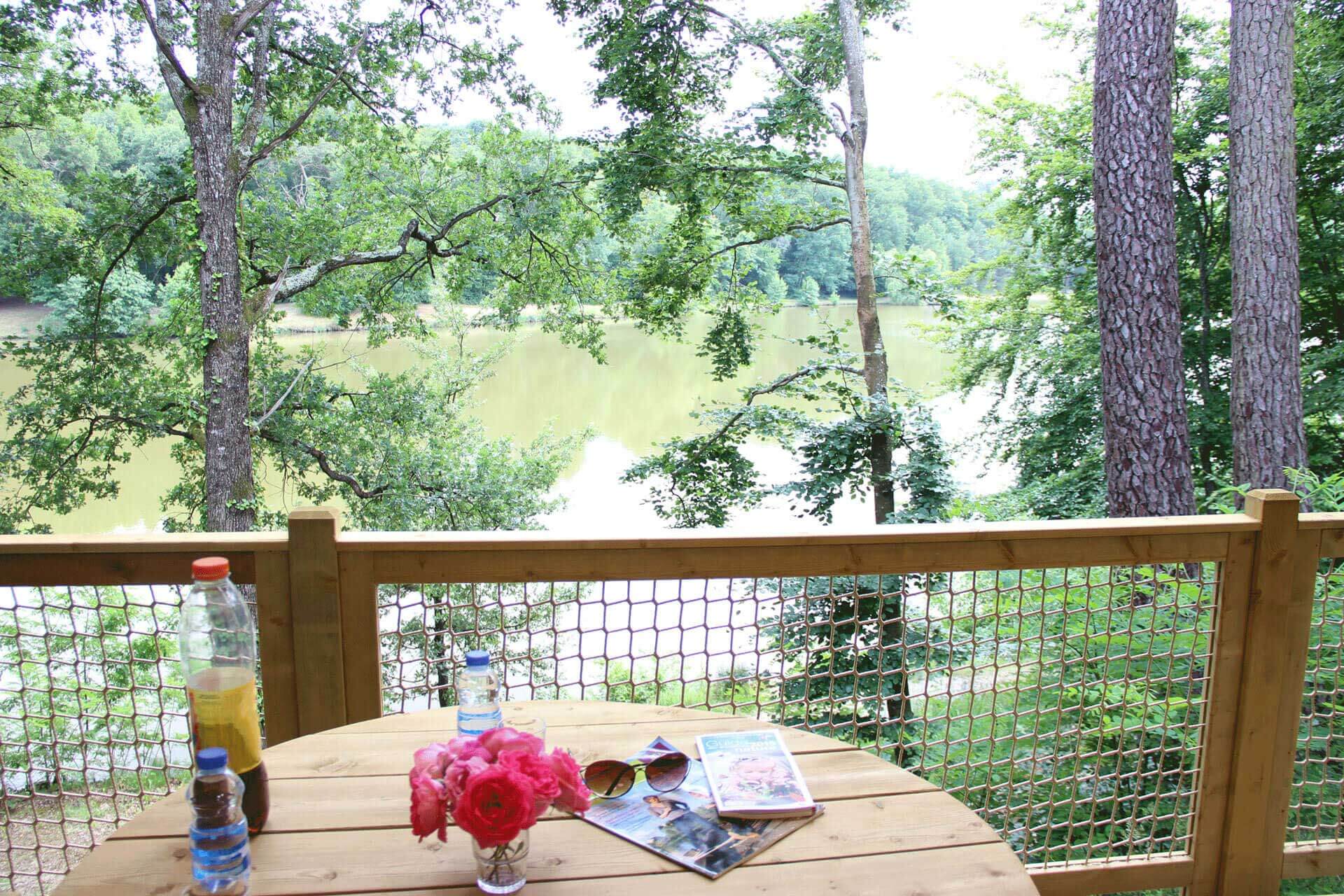 Glamorous lodges in Loire Valley
Discover a new way of camping with our ecolodges in the middle of nature. These unusual accommodations in the Royal Touraine combine authenticity with sustainable materials in the middle of the park with a view of the lake, while keeping a higher level of comfort than traditional camping. It is a compromise between the tent and the mobile home while keeping a rustic and romantic atmosphere. Let yourself be charmed by our lodges just a stone's throw from the Beauval Zoo in an enchanting environment. Go into glamping mode and enjoy a unique experience in the heart of the Loire Valley.
Camping pitches in Indre-et-Loire
For lovers of traditional camping, we have also thought of you at Parc de Fierbois, our Castel campsite in Indre-et-Loire. Check out our camping pitches nestled in a natural setting. Take advantage of the many amenities that we provide. For additional comfort, choose one of our pitches with private restrooms in Indre-et-Loire.