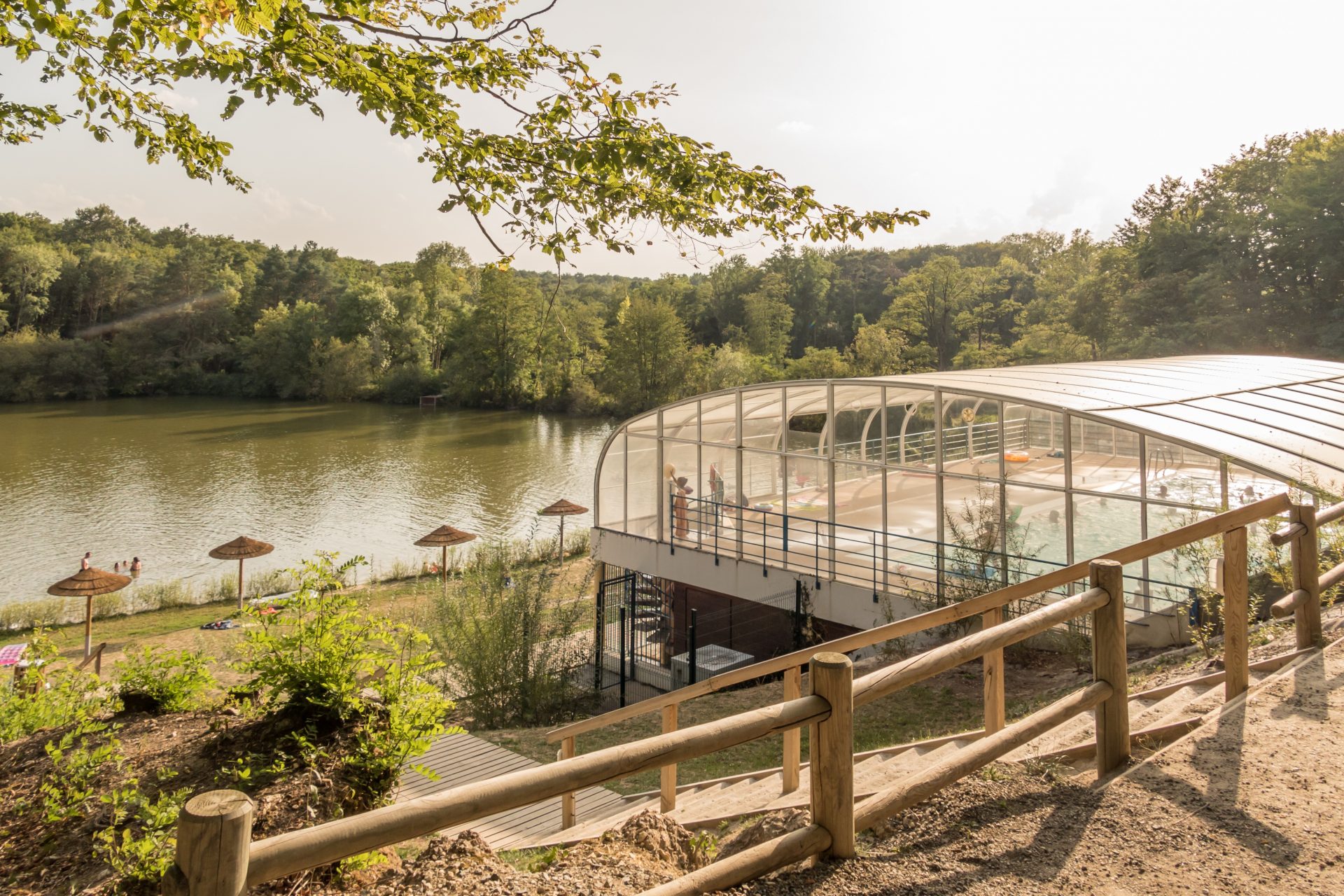 Indre-et-Loire campsite with pool

Whether you have been touring the Loire on foot, by bike, on horseback or by car, you will want to relax your muscles. So, enjoy swimming when you get back to our campsite in Indre-et-Loire near Tours.

All of our guests will be delighted by our Parc de Fierbois Castel campsite pool area. Whether they are young or old! Especially when the weather is nice. Our outdoor pool is nestled in the heart of the Touraine region. The tropical ambiance is right out of the Caribbean!

Enjoy swimming and drying off on one of the deckchairs provided in the solarium during your stay in the Loire Valley.
A campsite in Indre-et-Loire for the intrepid of all ages
Do you hear yelling? Is a familiar voice calling for your attention? Your thrill-seeking children have taken to the skies! To then slip down the water slides at our campsite near Tours and race their friends.
Give them a break to rehydrate at the bar near the pool. Before watching them dive and play explorer again.

The pool area at our Loire Valley campsite also has a wading pool. It is for toddlers only. That way, young children can play in the water and splash around during their camping holiday with water park in Indre-et-Loire.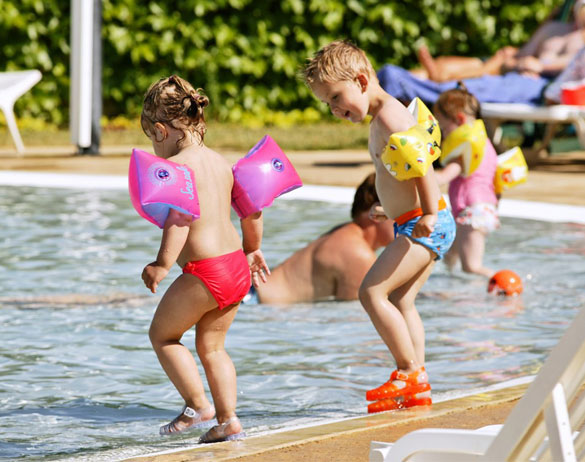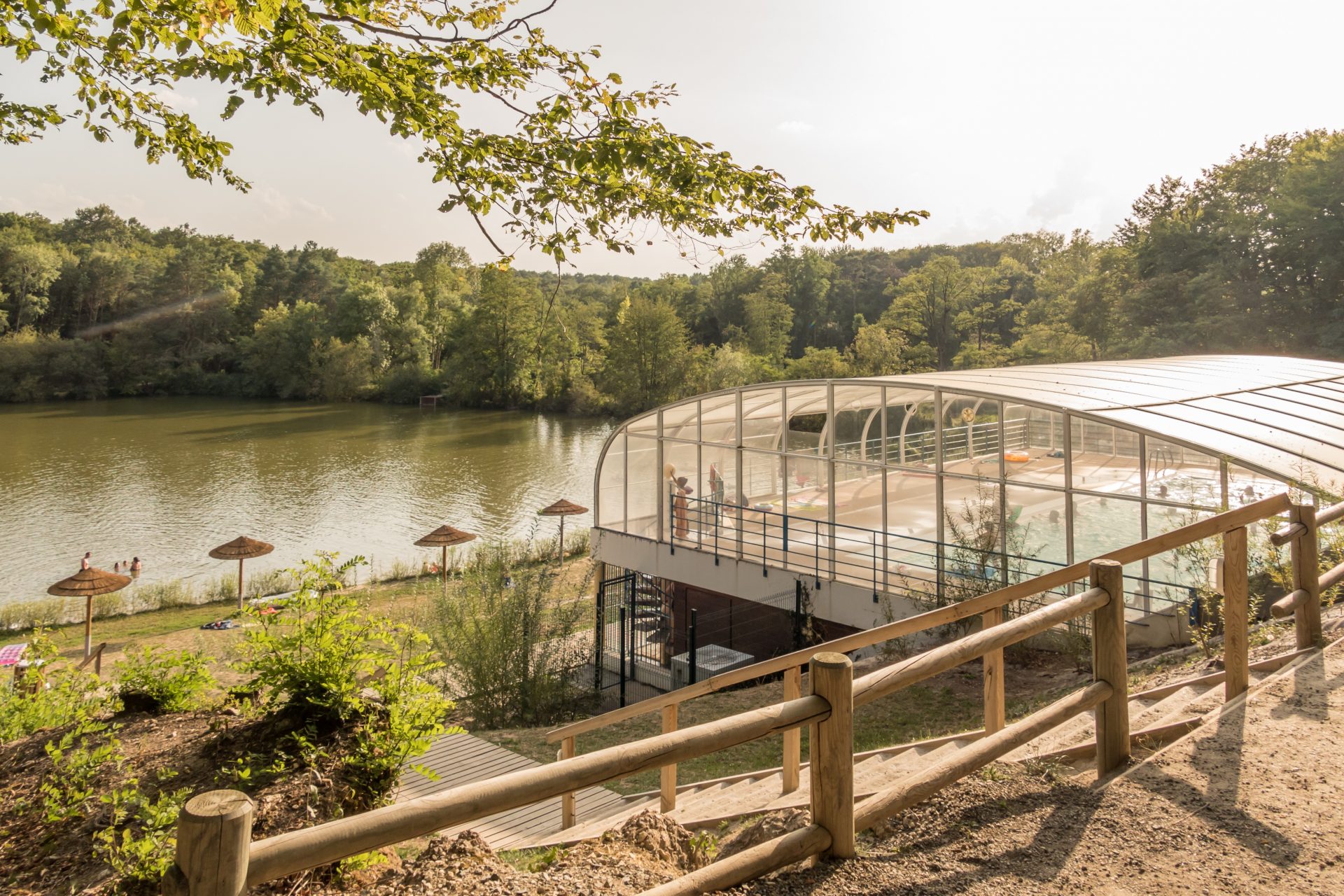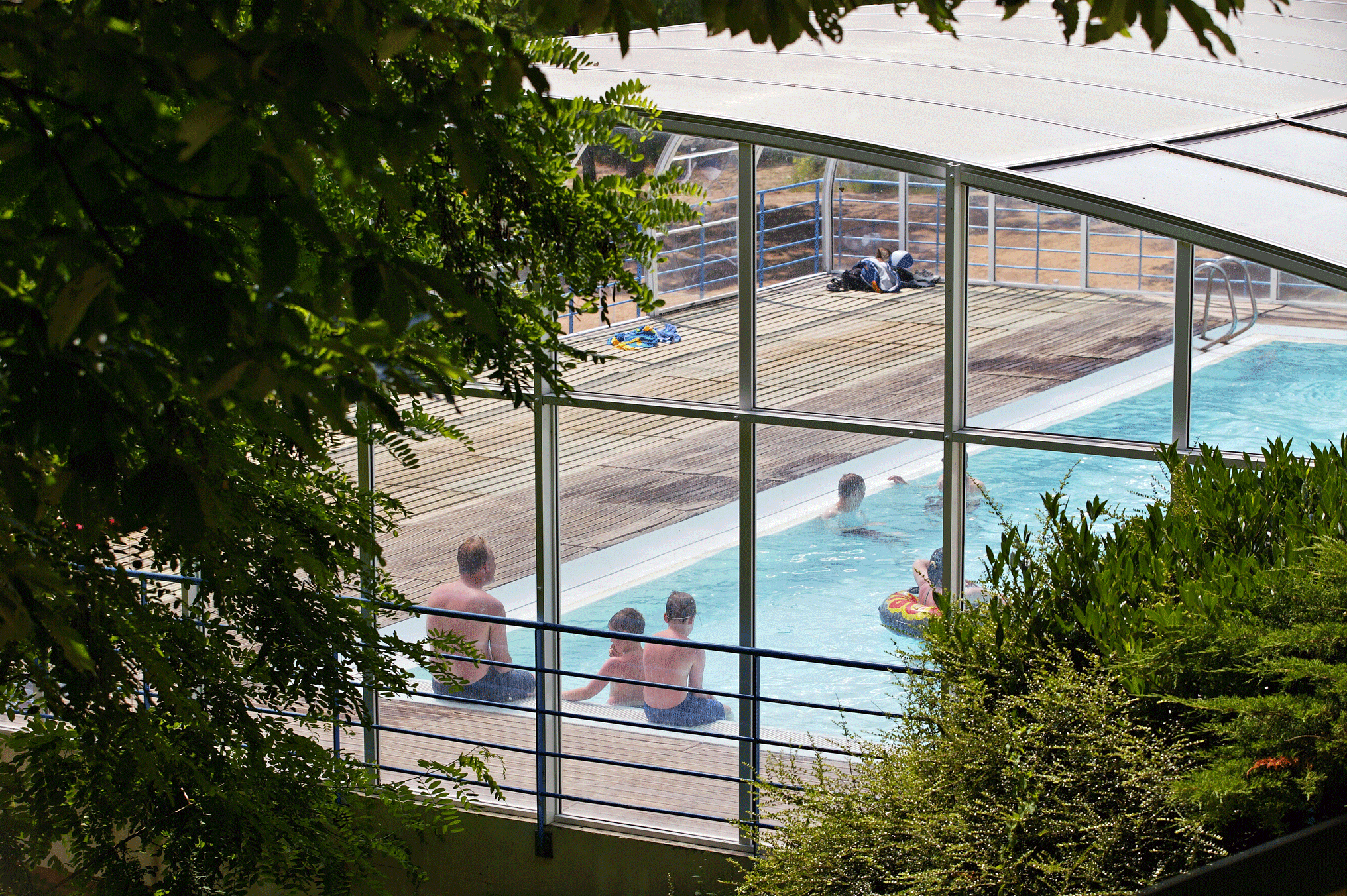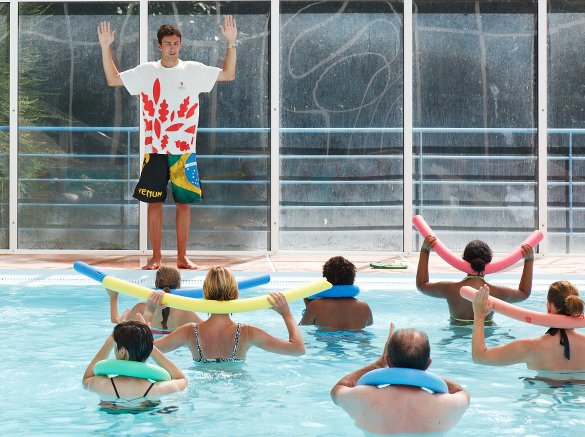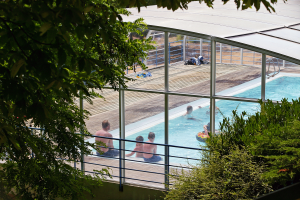 Campsite with indoor heated pool in the Loire Valley
If you get cold easily, we have a pool that you will love in any weather. Even in low season, when weather in the Loire Valley can be fickle. At our gorgeous indoor heated pool near Tours, you can swim and do laps any time of day.

Swimming or water aerobics? It's up to you how you want to start your active days at our 5-star Castel campsite Parc de Fierbois in Sainte-Catherine-de-Fierbois, near Tours.
Whether you stay in a vacation rental near Tours or on a camping pitch, take full advantage of our water park in Indre-et-Loire.
Relax surrounded by nature in Touraine
The water temperature of our indoor heated pool in the Loire Valley will make your stay pleasant in any weather.
You are guaranteed optimal comfort. A unique way to relax throughout your stay.
And maybe it's during rainy weather, when drops slide down the roof, that it feels even better to swim. You have a breathtaking view of the lake and forest from the pool.


Have you been dreaming of swimming, relaxing, lazing around and a total change of scenery?

The indoor pool area at our campsite in Indre-et-Loire with pool will transport you and suspend you out of time, just like in your dreams.